Cascade Condos
Meet the team Behind Cascade.
A leading Builder, prominent Architect and one of the best Home Warranty Programs in Canada.
The Builder
a story that began nearly 15 years ago.
PK Developments story is one of entrepreneurship, commitment and a passion for construction. It's a story that began nearly 15 years ago when Dave Taylor started his small landscape and concrete company. Soon after, the company began building homes and earning a reputation for hard work and fair dealing. They're committed to providing attentive, complete, and knowledgeable personal service. PK Developments has been involved in the development and construction of over 2000 units since 1999. PK Developments is a licensed Member of the Canadian Home Builders Association.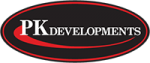 The Architect
a reputation for design excellence.
Brian is a full registered member of both the Alberta Association of Architects and the Architectural Institute of British Columbia.
In 1988, Brian established Brian Allsopp Architect Ltd. as an independent full service architectural and interior design firm. The firm has established a reputation for design excellence, and specializes in custom residential homes, multi-family condos, churches and other community projects. Brian has designed over 60 new single family custom homes; and over 40 renovations to homes of all sizes. He has also designed over 1000 units in several luxury condominium projects.

Our Mission
PK Developments has assembled a team of professionals whose collective experience and insight have created a solid, secure investment for Buyers.
The Warranty
Each Cascade home comes with a 1,2,5 and 10 year Warranty.
With comprehensive coverage, Progressive & Pacific Home Warranty helps keep all 3000+ components of a home protected. The purchase of a home is an extremely large financial commitment, so Buyer's should have the highest expectations for quality and coverage, even when minor hiccups happen with one of those 3000+ components. Progressive Home Warranty is committed to ensuring that Cascade Buyer's expectations are not only met but exceeded, directing all our efforts to making sure that warranty-covered problems are remedied quickly and efficiently. Each Cascade home comes with a 1,2,5 and 10 year Warranty.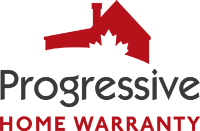 Client Relations
Edmonton's Real Estate Project Marketing Experts
Brett Loree from Century 21